Listening aid equipment for Deaf and Hard of Hearing people
We provide an equipment service for Deaf and Hard of Hearing people living in Bristol, which is funded by Bristol City Council. We have a range of listening aid equipment, which can help keep you independent and more connected at home. This includes items such as amplified or flashing doorbells, amplified telephones and TV listening devices. Depending on eligibility*, some products are free of charge and others are available to buy.
If you know people who would benefit from our service and would like to share information with them, please click here to download a PDF of our Equipment Service leaflet.
If you are Deaf or Hard of Hearing, you may also be entitled to have a smoke alarm fitted by the fire service. Please ask us for more information.
Equipment Referrals
Equipment Resource Room
We have a resource room where we provide information, demonstrations and expert advice on equipment for Deaf and Hard of Hearing People. Open Monday to Thursday, 10.30am-1pm, we welcome people with any form of hearing loss as well as families, friends and professionals working in this field. 
If you would like to make an appointment to visit our resource room, please contact us.
* Eligibility is determined within the criteria as set between CfD and Bristol City Council
How it works
Contact us by phone, by email, by text message or by video call.
We will arrange an appointment for an assessment.
You can discuss what you want.
We can advise what equipment seems best.
The basic equipment is free.
There may be more advanced equipment which suits you and we will set that out clearly for you to discuss with friends, partners and family.
There are also regular workshops at the Vassall Centre and around the area. Watch this space!
To access our referral form please click here

What our clients say about us:

Two exceptionally pleasant and helpful people – a pleasure to meet and my new doorbell is a great help. Thank you very much.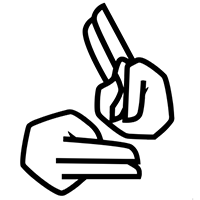 …I was very satisfied with the service. The two staff were professional and easy to communicate with. They were able to explain everything clearly and quickly gave me the replacement equipment.