Working the New Normal: A project to support Deaf and Hard of Hearing people and employers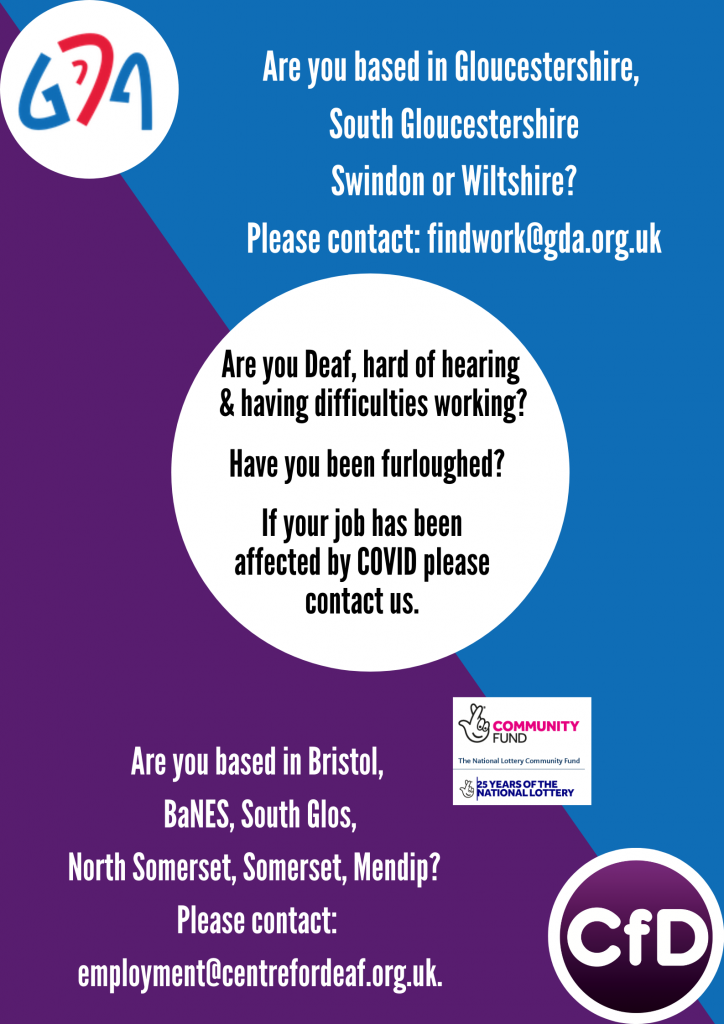 Are you:
– Furloughed and worried about your job?
– Having difficulties working from home?
– Wondering what will happen when you return to work?
– Self-employed and worried about your business?
Our new project can help you at work.
Centre for Deaf is working together with Gloucestershire Deaf Association to support Deaf and Hard of Hearing people who are having difficulties working or have been furloughed.
Join our workshops on zoom to:
– Meet other Deaf and HoH people
– Share experiences and support each other
– Find out more about the law and employment
– Learn about how to stay well working from home.
The workshops will cover the topics you want. See below for the list.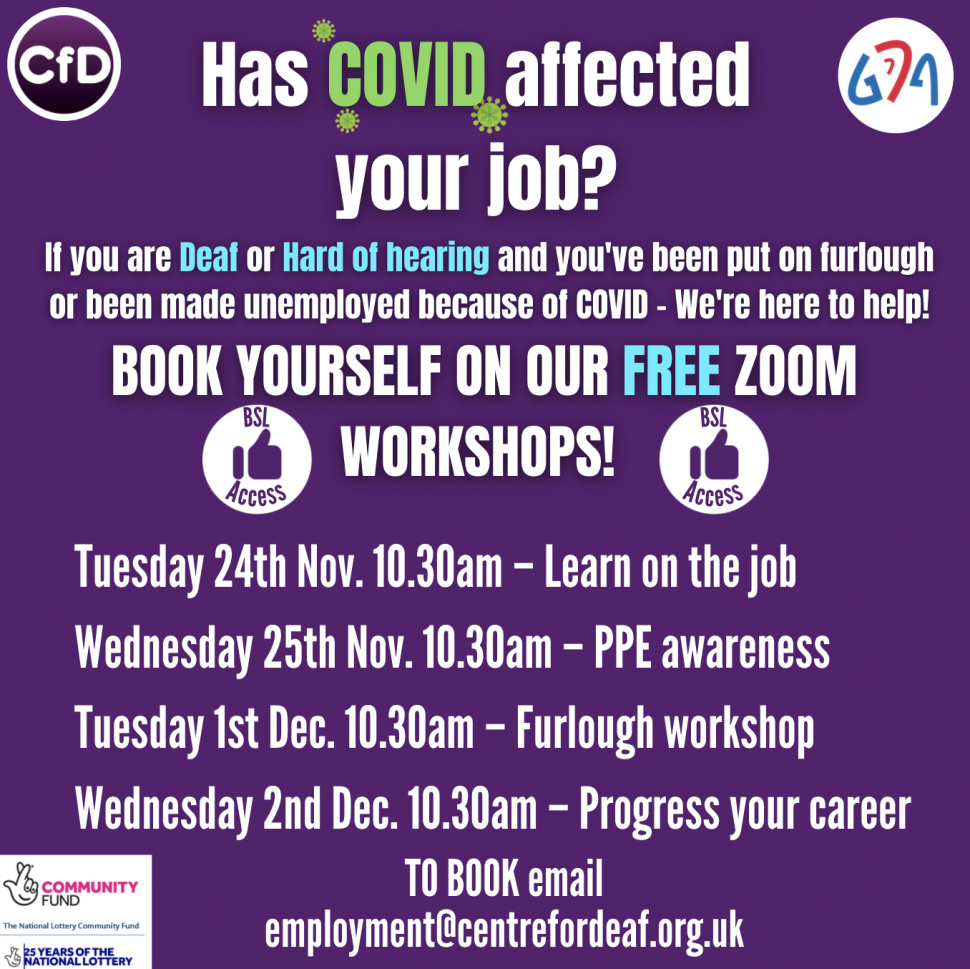 Find out more:
Do you live or work in Gloucestershire, South Gloucestershire, Swindon or Wiltshire? Email findwork@gda.org.uk
Do you live in Bristol, South Gloucestershire, BaNES, North Somerset, Somerset or Mendip? Email: employment@centrefordeaf.org.uk
We can provide Deaf Awareness/Equality training for your employer and your workmates.

Employers
If you want to know more about the training and support we can provide, please email findwork@gda.org.uk or employment@centrefordeaf.org.uk